I had so much fun linking up last week, that I'm here again for Last Thing Thursday!!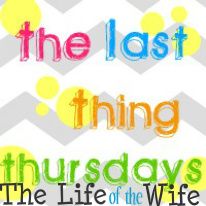 Reading this blog called
Pack of Fixations
.
It's about every mothers nightmare, but it's also pretty inspiring.
I listened to

I finally listened to Justin Bieber's new song Boyfriend after seeing all my blogging friends posting that they liked it. Yes I am a fan now as well!! Although I still think he looks like he's 12 years old.
made me clap and scream woo-hoo
Josh Ledet's performance last night on American Idol. He's going all the way!!!!
(if this is your first time reading my blog, Josh is from my hometown)
So there ya go!! Heads up, it's almost Friday!!!