I've had the urge to instill some more responsibility in my children lately, so here is my plan.
I bought these super cute chore charts from Etsy. There is a link to the Etsy shop at the bottom of this post. They are download able and editable.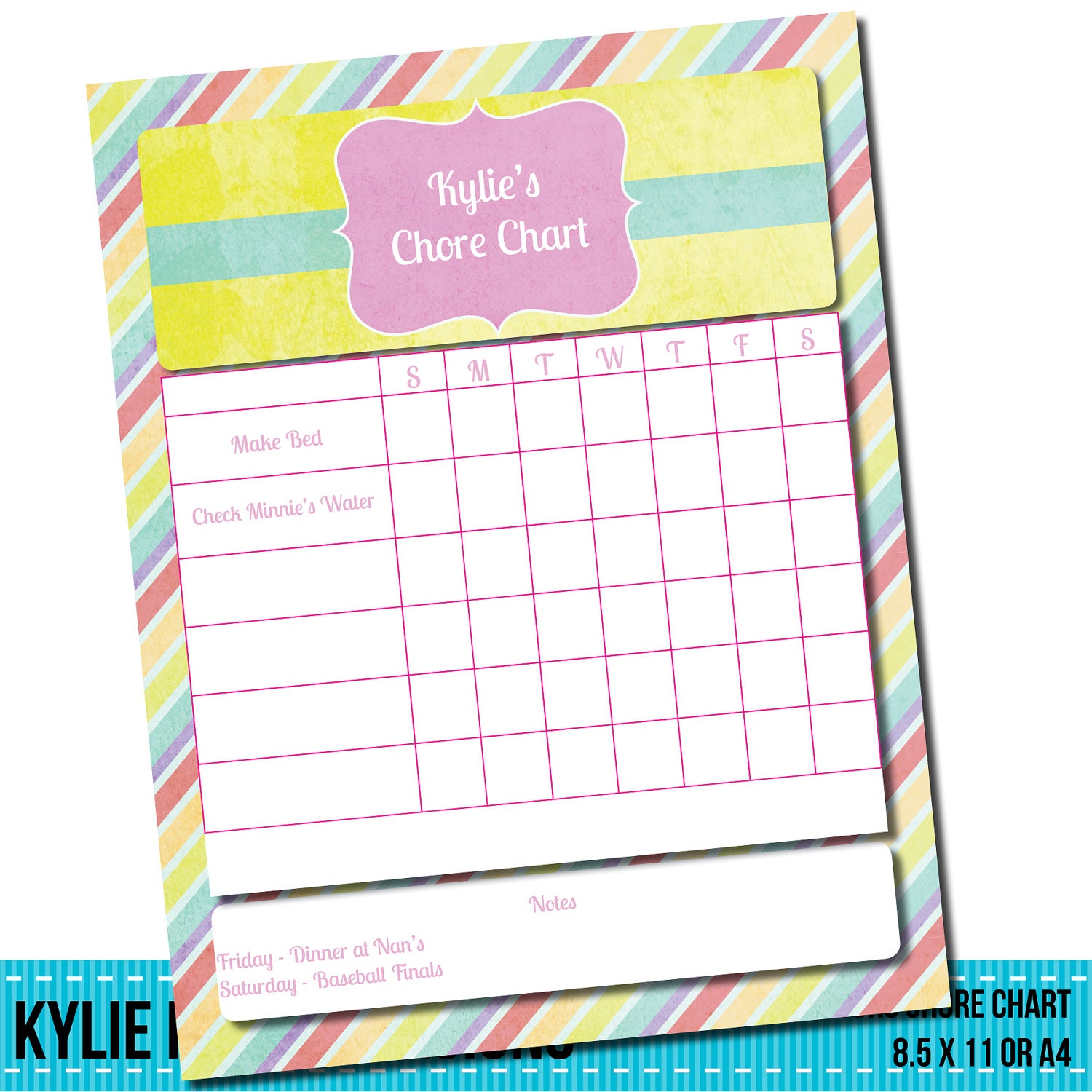 For every check mark or sticker they will receive ten cents. So at the end of the week they have the possibility to earn about 5 dollars. I feel like my kids, like most kids, are spoiled and just expect to get whatever they want without working for it.
Don't get me wrong, my kids are usually very well behaved, but we would like to teach them that hard work and positive attitude will help you earn things. Not everything will just be handed over to you on a silver platter.
I'm hoping at the same time they will value their money more and become better stewards. We all know when you work hard for your money, it's much harder to spend it on silly random stuff.
I'm not saying that I won't just buy them something for no reason every now and then, because I know I will, but I would like for them to learn how to save for things they want.
I'm going to wait until school gets out to start, because our lives are so full and busy right now.
I will definitely update y'all on how the chore charts are working.
I'm super excited to start.
I'm thinking I might even do one for Jack. He can start learning early.