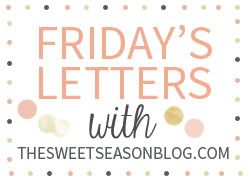 Dear Students, Why must you start losing your minds this time of year?? We only have 3.5 weeks of school left. Please don't ruin my last 4.5 weeks of being a teacher by acting like 2 year olds.
Dear House, Please sell yourself. I'm so tired of having to keep you clean, oh who am I kidding?? I'm tired of having to rush and clean you every time we have a showing. Just sell already.
Dear Cellulite
, I hate you!
Dear Google
, Thank you for being the answer to every problem. If all else fails, Google it!
Dear Joshua Jackson
I'm slightly obsessed with you right now. I just finished all five season of Fringe and feel lost now that I don't have you to watch every day. LOL
Dear month of April
, I am totally over you and ready for May!
Wow, that was fun!